TSE_Client_Project_Overview
Apps - XD / Illustrator / Photoshop / After Effects / Media Encoder
Platform - Facebook Business Suite / Google Ads - Analytics / LinkedIn Campaign Manager / Wordpress
Client: MK Fleet Maintenance
Brief:


Update the MKF brand image across social media.
Promote Tyre Fitting Service.
The Driving Force Behind Quality Assured Vehicle Maintenance...
To drive brand awareness for MK Fleet Maintenance across its social media channels the focus was on delivering a positive statement that would help communicate MK Fleet's working ethos and create a positive company image, a company to be trusted and one that always delivers on its promises.
Based on the concept of 'The Driving Force' as 'to drive/ a driving force' which was prominent in the initial conversations and idea sessions, and after numerous deliberations and variations The Driving Force Behind Quality Assured Vehicle Maintenance was chosen to best suit the tone and balance of the message when portraying the image of MK Fleet and it's company values.
With this powerful strapline message, simple typography and a clean graphical style, all the key call-to-action information can stand out whilst allowing the main focus of the brand to breathe and take prominence and centre stage.
The Driving Force Behind Quality Assured Vehicle Maintenance
Delivering a strong and clear message with minimal visual clutter to help deliver clear brand recognition.
First draft of the social media
Driving Force campaign
Social media page headers
The graphic elements reinforce the nature of the business with the tick added to give extra assurance and competence.
MK Fleet Maintenance Tyre Fitting Service Social Media Campaign
To run alongside the MK Fleet brand awareness social media campaign it was decided to promote the Tyre Fitting Service, especially as the MOT market has seen a dramatic downturn due to the Government putting MOTs on hold due to COVID-19.
​
'Getting to Grips' was to be the first full-service campaign to promote the Tyre Fitting Service with the aim of increasing traffic to the MK Fleet website, email and phone enquiries to both Fleet and general customer audiences.
Positive messaging and clean graphics used to engage social media users to enquire into the MK Fleet Tyre Fitting Service.
Client first draft of the Tyre Fitting carousel advert.
Screen Content for the Facebook Carousel Advert
Motion Content for Social Media and Web
Tyre Fitting carousel advert as single MP4 advert
(Video content had a higher click performance than the Carousel advert on Facebook).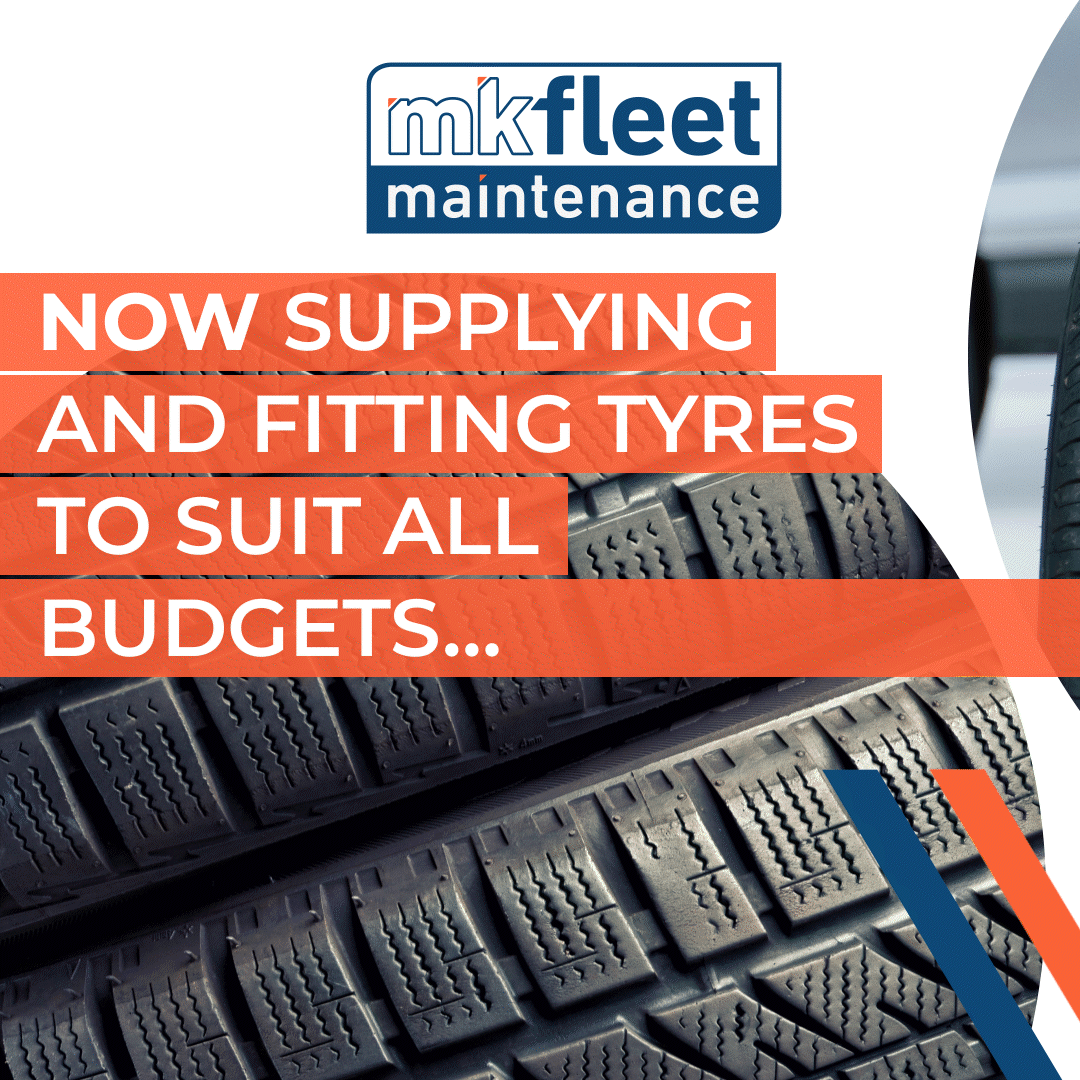 Tyre Fitting carousel advert as GIF file
Carousel and Video Ad campaign (video file format best performer).
Update to website content for Tyre Fitting Service with call-to-action.
Steering your Fleet Maintenance...
Keeping your fleet flowing...
Your road safety is our Number One priority